If you're familiar with real estate technology standards, you might have heard of or used RETS and RESO already.
Since the RETS appeared back in 1999, it went through many updates to improve. Nevertheless, it wasn't enough to keep up with modern technology. The time has come to replace it with a better, more flexible, and unified MLS standard: the RESO Web API.
The RESO Web API is replacing RETS as the standard in the real estate industry. As of June 2018, RESO stopped supporting RETS altogether.
Brokerages and MLSs can no longer get certified for RETS, but only for the better and improved version, the RESO Web API.
With this change, technology providers and hundreds of MLSs must also make the switch, even if the process happens gradually.
Even if RETS is no longer officially supported by RESO, it is still a technology that thousands of agents use in websites and real estate applications.
Switching to this new standard will take time and effort, but it's worth it. Over 650 MLSs have already been certified, and new MLS-based tools have emerged to support realtors in creating compelling, flexible, and much-needed applications, such as the MLS Import Plugin.
If you are not sure yet if you're ready to switch to the new technology, check below what is the difference between RETS and the RESO Web API.
RETS Overview
Real estate data transfers have been using RETS for almost 20 years.
The Real Estate Transaction Standard was initially created by the National Association of Realtors back in 1999 as a means to centralize and standardize data within the real estate industry.
After being developed, it was quickly adopted by MLSs in the United States alone, making it a gold standard in the real estate industry.
Although it was trendy among real estate professionals, it did have several drawbacks, such as the lack of customization for the query interface – this is why many real estate listings look identical.
RETS changed the real estate industry by making it easier for brokerages to connect to MLSs, but it didn't cut down website development costs.

How RETS Works
The basic idea behind RETS is that it allows IDX software to search within a Multiple Listing Service database and import the listings available there.
RETS allows website owners to download real estate listing databases from MLSs directly to their local servers.
After importing the listings, regular updates synchronize the listings from the MLS database with those of the real estate website, which is precisely what MLS Import does as well (only that it is RESO API-based).
This simple yet effective system has been the standard in the real estate industry for many years, but it does have some drawbacks.
For example, importing RETS means creating a custom import solution for your MLS data structure. You cannot use an already-built solution, such as MLS Import.
A custom solution needs more money to maintain, update, and ensure the import solution keeps up with the latest MLS modifications, security standards updates, etc.
RESO Web API Overview
Similar to RETS, the RESO Web API aims to streamline and facilitate the sharing of listing data in the real estate industry.
Agents and brokers use the RESO Web API to connect to different MLS databases and import and search for properties, and the entire process is based on a common RESO Standard.
RESO eliminates the drawbacks posed by RETS:
It provides faster import/search listings solutions
It provides globalized MLS listing fields, so all MLSs use the same listing field names (making it easier to create an MLS search/display solution)
Reduces costs massively
Allows creating personalized real estate websites (even if it's the same MLS data shared by multiple Agents, they don't have to all look the same)
It provides better security.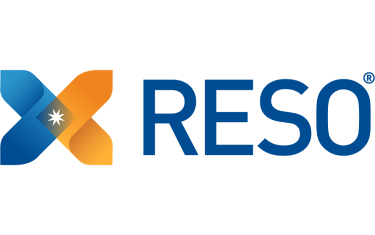 How RESO API Works
The RESO Web API or RESO Web Application Programming Interface allows searching and importing directly from the databases of MLSs, but the operation is faster through API.
The RESO Web API also offers more in terms of standardization. By using a global technology protocol called OData, developers will have an easier time building new real estate apps and websites.
There is no more need to use paid IDX plugins, which limits you to using only the plugin options and design. New applications based on RESO (such as MLS Import) allow you to manage MLS data as if it were content you add directly to your site.
As a result, you can have a unique website with full control over what property information you wish to display, how to show it, what search fields to use, and how to use SEO to your advantage to get the sales you're looking for.