Import
MLS Listings


Into WordPress
Real Estate Websites
If your MLS is not on this list yet please contact us in order to check and enable it.
Flexibility & Reduced Costs
How to use MLS Import Plugin
With our user-friendly and robust software, the process of importing MLS listings is streamlined, making it easier for both real estate agents and brokers to manage their properties.
Successful websites built with MLS Import Plugin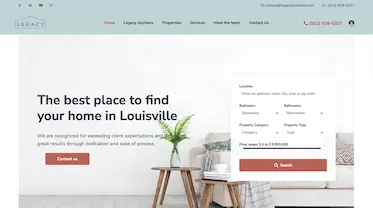 Legacy built their real estate website with WpResidence Real Estate Theme and data Imported with MLS Import plugin from Louisville MLS.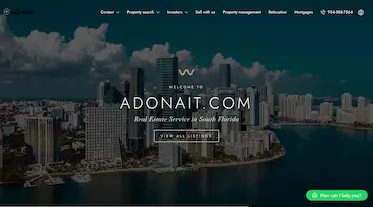 This Website is built on WordPress with Houzez Theme and MLS Import plugin. The Adonait company uses the feed provided by Miami Association of REALTORS via Bridge Interactive.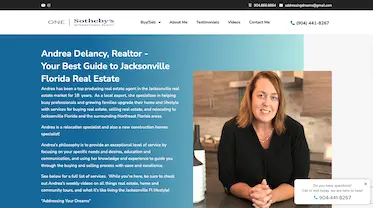 Momentum Realty built their WordPress website with WpResidence Real Estate Theme and data Imported with MLS Import plugin from Northeast Florida MLS.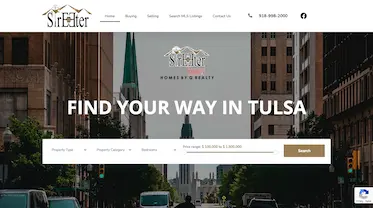 Streeter Homes built their website using WpResidence WordPress Theme and MLS Import plugin. The properties are imported from Northeast Oklahoma Real Estate via Trestle.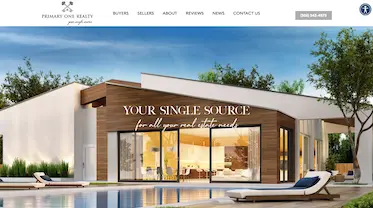 Primaryonerealty.com is the website of Primary One Realty, built on WordPress with WpResidence Real Estate Theme. The listings are imported with MLS Import Plugin from Miami Association of REALTORS.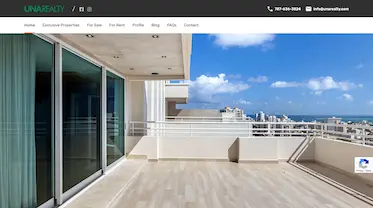 UnaRealty sells Luxury Properties with the Puerto Rico Advantage. They built the website with RealHomes Real Estate Theme and MLS Import plugin. The MLS properties come from Stellar MLS.
Say goodbye to manual data entry and hello to seamless listing imports with our MLS import software. Our powerful and easy-to-use tool streamlines the process of importing MLS listings, saving you time and money.
Flexibility & Reduced Costs
What makes MLS Import unique?
Our powerful and easy-to-use tool streamlines the process of importing MLS listings.  Whether you're a real estate agent or broker, our software will simplify your workflow and help you close deals faster.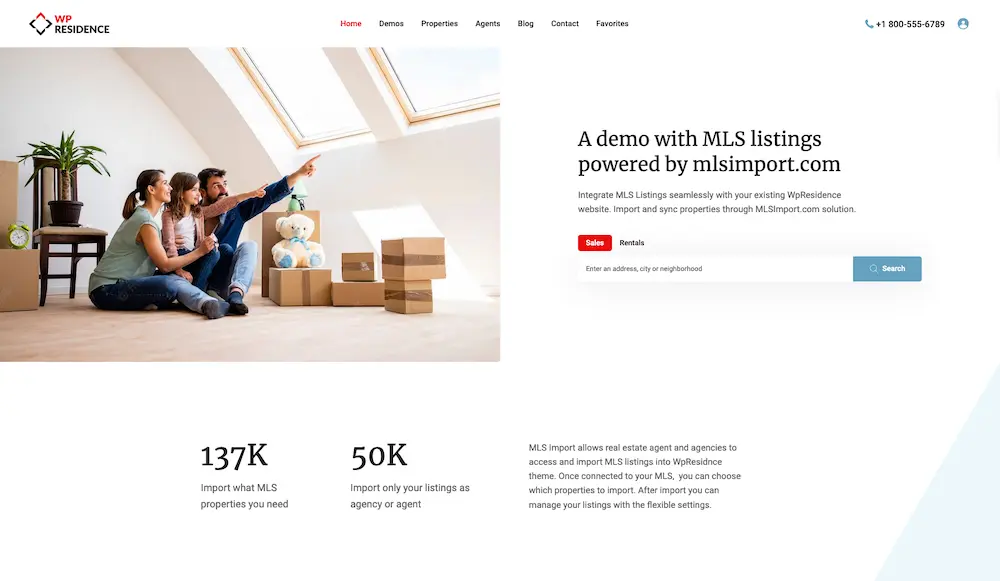 No Technical Knowledge Needed
Is MLS Import really that easy to use?
MLS Import is incredibly user-friendly, and we're here to guide you every step of the way. Once imported, the properties can be used just like manually added ones, giving you full control and flexibility.
Austin Board of Realtors and ACTRIS
With MLSImport plugin, real estate agents and brokers can quickly and easily import property listings from ACTRIS into their real estate website. ACTRIS offers access to members for free. Read about MLS Import and ACTRIS integration.
How you benefit from buying MLS Import
MLSImport is a valuable tool that can help real estate professionals to save time, increase efficiency, and expand their online presence, making it a worthwhile investment.
When I became aware of the new standardized RESO interface for the MLS, I knew it was time to start searching for a better solution for my wordpress website to pull in listings.  To be competitive in the Real Estate website arena, live listings are imperative. 

There were several options to choose from, but I wanted a plugin that would easily integrate into my preferred WP Residence theme, and be easily customizable.  MLS Import was my solution!  The MLS Import team was absolutely amazing in working with me to install and set up the plugin, give me tips about creating the import searches, and trouble shoot any issues I had.
MLS import is an amazing tool to sync all the properties available on the market and makes agent's information more accurate. Thanks to the team for always improving the user experience.

My website lists luxury properties with Miami Realtors MLS. I found Wp Residence and MLS Import and got my project done in just a couple of days. The team at MLS Import is prompt and responsive. They've helped me with the MLS Import installation, and theme setup. It's not often that you see that dedication to provide top support for customers, but these guys do it!
I am a licensed realtor with Pocono Regional Realty Llc. I had the pleasure of working with MLS Import for my real estate website pazillow.com, and I couldn't be happier of my choice. I've looked a long time for a solution to showcase MLS listings without having to use IDX plugins and their limited features. When I found MLS Import, I was thrilled that I was finally able to use my Wp Estate theme and its features freely.

As a user that doesn't have much experience in programming, MLS Import is a wonderful opportunity for realtors who are looking for the best supporting MLS solution. The support team is always active to help at any time. I'd never had any problems using MLS Import, it is easy to set up, and it does its job flawlessly.
Frequently Asked Questions
MLS Import works with the best Real Estate WordPress themes.
The current supported themes are:
No, we do not import thousands of images (or any image). We make sure images are served from your MLS so your server is not overcrowded by thousands of images.
MLS Import plugin can connect and import from all RESO ready MLS. Check this supported list. If your MLS is not on the list, but you would like to know if it's possible to use your MLS, contact us to know more.
As member, the MLS must use his API access to use MLS import plugin. That is because as solution MLS Import plugin imports/replicates the properties directly into the MLS member domain. 
With MLS import you can effectively manage your real estate website's content, which in turn helps you create a website that is optimized for search engines. Aditionally, you can conveniently handle and monitor all generated leads.
You control how many listings you want to import and you have available special filters to select which properties as well.
Yes, you can cancel MLS Import at any time. Subscriptions are month-to-month. But if you cancel, keep in mind your MLS connection will shut down.
Get in touch with us and we'll help you get started quickly