Import
MLS Listings


Into WordPress
Real Estate Websites
If your MLS is not on this list yet please contact us in order to check and enable it.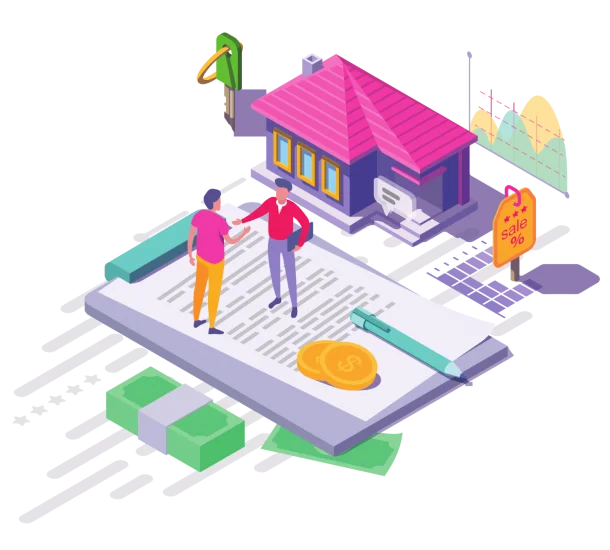 Watch this video to understand how to use MLS Import Plugin
Successful websites built with MLS Import Plugin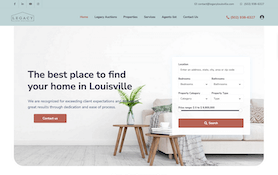 Legacy built their real estate website with WpResidence Real Estate Theme and data Imported with MLS Import plugin from Louisville MLS.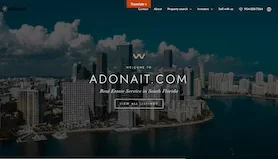 This Website is built on WordPress with Houzez Theme and MLS Import plugin. The Adonait company uses the feed provided by Miami Association of REALTORS via Bridge Interactive.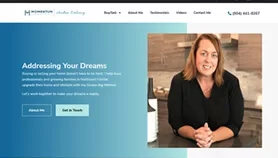 Momentum Realty built their WordPress website with WpResidence Real Estate Theme and data Imported with MLS Import plugin from Northeast Florida MLS.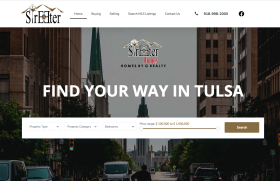 Streeter Homes built their website using WpResidence WordPress Theme and MLS Import plugin. The properties are imported from Northeast Oklahoma Real Estate via Trestle.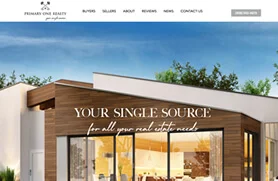 Primaryonerealty.com is the website of Primary One Realty, built on WordPress with WpResidence Real Estate Theme. The listings are imported with MLS Import Plugin from Miami Association of REALTORS.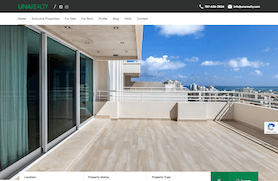 UnaRealty sells Luxury Properties with the Puerto Rico Advantage. They built the website with RealHomes Real Estate Theme and MLS Import plugin. The MLS properties come from Stellar MLS.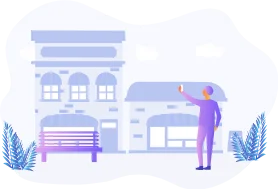 WordPress Compatible
WordPress is the most popular website builder among real estate companies, realtors, and property management companies to showcase their listings.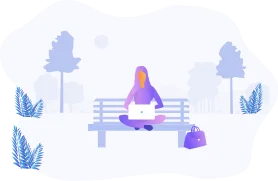 Works with the best 3 Real Estate WordPress Themes
Manage imported properties with the best three real estate themes available on WordPress that over 60000 realtors world-wide already use successfully.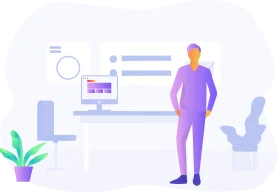 Based on RESO API Technology
MLS Import plugin is a modern solution to connect your website to MLS Reso Web API server. Forget the old IDX solutions based on RETS as these are obsolete.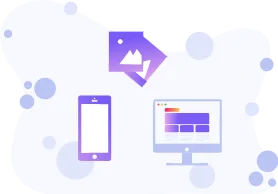 Direct Integration
Our MLS solution imports/replicates the properties directly into your domain WordPress Installation, and images are served from CDN (they are not imported!)
We work with 800+ MLS markets from United States and Canada, and more are added daily. Contact us if you don't find your MLS.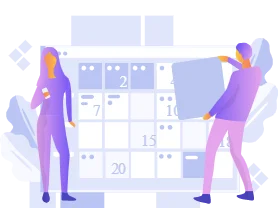 Sync Listings Automatically
MLS Import syncs your published properties with the MLS listings changes hourly. MLS Theme works directly with properties from your MLS server.
Flexibility & Reduced Costs
What makes MLS Import unique?
Our MLS Import plugin covers all aspects. You install the MLS Import plugin, we connect it to your MLS with your RESO WEB API and we offer support with the import process all the way.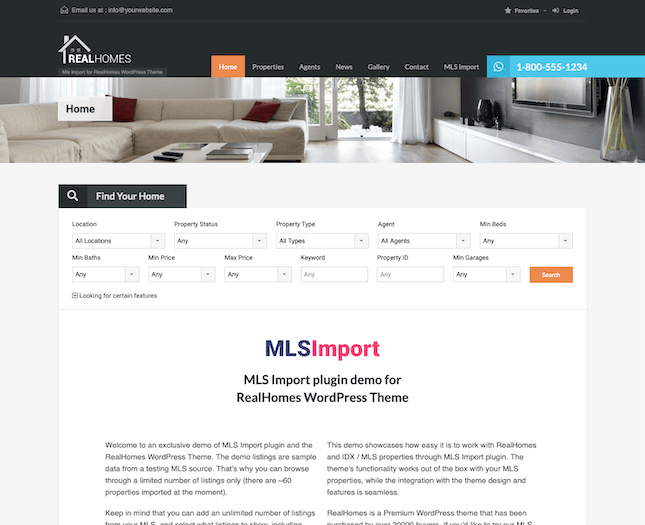 No Technical Knowledge Needed
Is MLS Import really that easy to use?
Yes, MLS Import is really easy to use. We help you import your MLS properties into your personal WordPress site (*check the list of themes we support to-date). Once properties are imported, they can be used just as if you would add them manually. 
How you benefit from buying MLS Import
Frequently Asked Questions
When I became aware of the new standardized RESO interface for the MLS, I knew it was time to start searching for a better solution for my wordpress website to pull in listings.  To be competitive in the Real Estate website arena, live listings are imperative.  There were several options to choose from, but I wanted a plugin that would easily integrate into my preferred WP Residence theme, and be easily customizable.  MLS Import was my solution!  The MLS Import team was absolutely amazing in working with me to install and set up the plugin, give me tips about creating the import searches, and trouble shoot any issues I had.  I love the way it handles images, using the RESO standard to essentially deliver the photos from my MLS rather than take up huge amounts of storage on my webserver.  The plugin runs hourly to update listings, and cleans out listings that have been taken off the market, closed or changed to pending status.  As this is a requirement of my board, it was a requirement for any plugin I selected.  MLS Import has successfully imported over 7500 active listing from my market, with the criteria I specified, and grouped the way I want, and I am happy to recommend this plugin to anyone who needs a reliable wordpress plugin using the new RESO standard!
Christina Catalano
Realtor Broker, makeaustinhome.info
MLS import is an amazing tool to sync all the properties available on the market and makes agent's information more accurate. Thanks to the team for always improving the user experience. My website lists luxury properties with Miami Realtors MLS. I found Wp Residence and MLS Import and got my project done in just a couple of days. The team at MLS Import is prompt and responsive. They've helped me with the MLS Import installation, and theme setup. It's not often that you see that dedication to provide top support for customers, but these guys do it!
Nicolas Coudene
Realtor Associate, investatemiami.com
I am a licensed realtor with Pocono Regional Realty Llc. I had the pleasure of working with MLS Import for my real estate website pazillow.com, and I couldn't be happier of my choice. I've looked a long time for a solution to showcase MLS listings without having to use IDX plugins and their limited features. When I found MLS Import, I was thrilled that I was finally able to use my Wp Estate theme and its features freely. As a user that doesn't have much experience in programming, MLS Import is a wonderful opportunity for realtors who are looking for the best supporting MLS solution. The support team is always active to help at any time. I'd never had any problems using MLS Import, it is easy to set up, and it does its job flawlessly.
Chris Naso
Real Estate Salesperson, pazillow.com
Contact us and we'll get you going fast