Since its release back in 1999, RETS, or Real Estate Transaction Standard, has been the best technology available for MLSs in the real estate industry. Nowadays, RESO or the Real Estate Standards Organization is the norm, providing MLSs with the technology to enable safe, fast, and seamless data transfers between different systems.
All MLSs owned by REALTOR switched to the RESO technology standard back in 2016, enabling developers and programmers to create friendlier and faster apps and websites.
Let's take a look at a few of the benefits the RESO Web API has to offer.
Streamlined Data Transfers
The RESO Web API uses an application programming interface, which in turn allows users to search and import through an MLS directly when looking for a real estate listing.
Less Maintenance Cost
The maintenance costs go down since you have a more straightforward system with a unified data structure. In the long term, any data changes from the MLS will not require large-scale redevelopment.
Faster Integration
The RESO Web API packs the rules and processes used to retrieve data from the MLS in a single component.
Once MLS complies with the RESO standard, it allows developers to create automated third-party real estate apps. MLS Import is an excellent example of such an application.
Our plugin allows you to connect your MLS, which is RESO standards-compliant, to your favorite Real Estate WordPress theme.
As a buyer, you get 100% assistance for the plugin setup, MLS import, and plugin updates, and you are sure your IDX website is always up to date.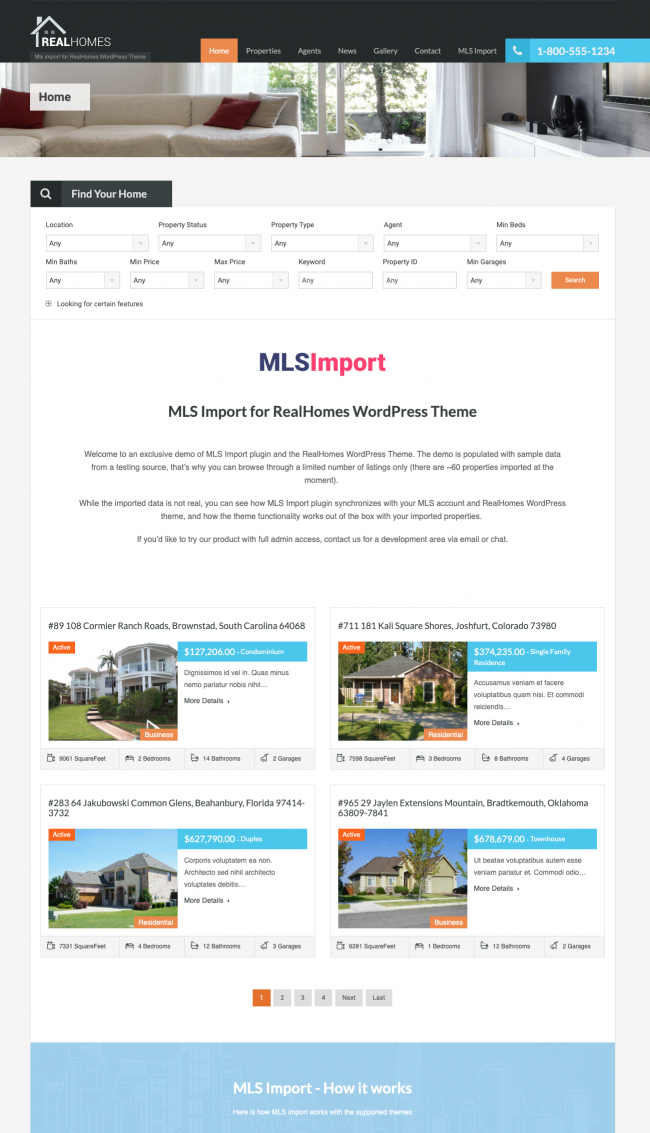 Speedy Implementation
Switching from RETS to the newer and better RESO system can be done promptly. A growing development community is built around the RESO Web API, making it easier to overcome any problems you may encounter.