Create a real estate website with
MIAMI Association of Realtors (MiamiRE) listings
How to use MLS Import with Miami REALTORS
Import MiamiRE properties in a few easy steps:
Get a compatible Real Estate WordPress theme from those supported by MLS Import: 

WpResidence

, 

WpEstate

, 

Houzez

, or 

Real Homes

.

Create an account with Bridge Interactive to get the API credentials. 

Start a subscription with MLS Import, install the plugin, and connect to the MiamiRE server with your API credentials. 

Select what MiamiRE listings to import. MLS Import will successfully create and sync the properties you select.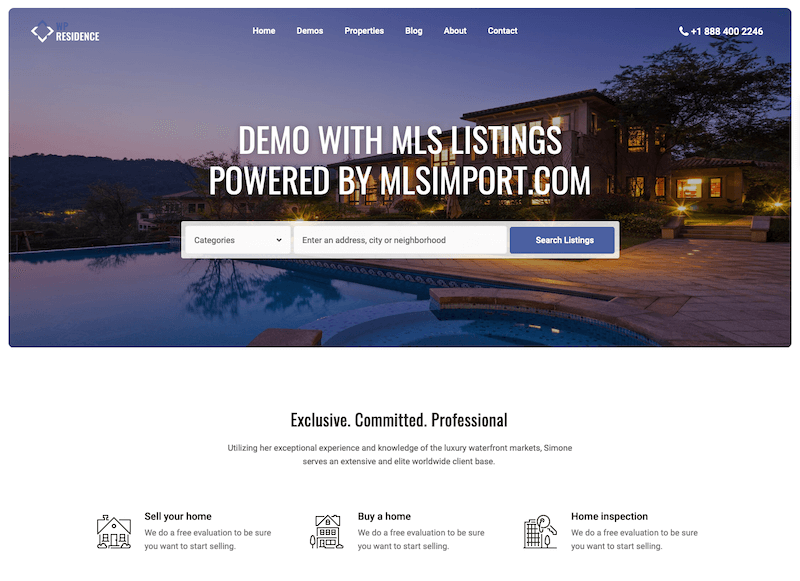 How to get Miami MLS Web API credentials?
To access the MLS of MIAMI Association of Realtors through Bridge Interactive, follow the steps below. Miami offers access for free.
Log into the Miami Gateway

https://www.miamirealtors.com/

Click the Bridge icon.

Agree to the Terms & Conditions for the Bridge platform.

Click Agreements to create a new agreement.

Click Next to agree to the terms and complete the questionnaire if required. Once complete, Bridge will notify the other parties in the agreement to review.
How to contact MiamiRE MLS
https://www.miamirealtors.com/about-miami/contactus/ 
Main Phone:
305-468-7000
What is the MIAMI Association of Realtors
(or MIAMI Realtors)?
Founded in 1920, The MIAMI Association of Realtors is the largest local association in the U.S., representing over 54,000 professionals.
It is the only Realtors Association with 54,000 members, 225 international partners worldwide, and more than 150 products and services.
The MIAMI Association of Realtors is in constant and direct contact with local, state, and national elected officials: Florida Realtors, NAR, and other associations, as it recognizes the importance of the housing industry as the backbone of our economy. This way, it can protect the real estate industry and identify ways to support businesses.
MIAMI Association of Realtors is comprised of the following four organizations:
the Residential Association,

the Realtors Commercial Alliance,

the Broward County Board of Governors,

the International Council.
MIAMI MLS is essential to compete in today's real estate market. It offers value for any real estate professional looking to grow their business.
MIAMI MLS has pledged to provide Buyers, Sellers, and Renters with the best and most comprehensive range of residential and commercial properties and services available. 
MIAMI Association of Realtors' vision statement is: "MIAMI is the voice for real estate, influencing and shaping the industry."
It has offices in 8 convenient locations:
Miami Headquarters

Coral Gables

Northwestern Dade

Aventura

West Broward – Sawgrass

Northeast Broward

Southwest Broward – Hollywood

Jupiter Office – JTHS-MIAMI
For the MIAMI Association of Realtors (MIAMI), accessibility is vital, so they strive to provide their members with the content they need in the format they require. Miami has its own MLS known as MIAMI MLS.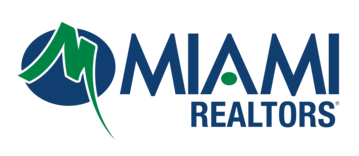 MIAMI MLS can be accessed for FREE by MIAMI Association of Realtors members and paid by non-member Participants and subscribers. 
MIAMI MLS data is accessed through a RESO Web API using the Bridge Interactive platform.
It holds the industry's highest rating for MLS data integrity and standardization, the certified Platinum RESO.
Below is a short list of benefits of using the Bridge platform:
Flexible data retrieval

Data quality

No need to maintain a listings database

RESO-certified, standardized API functionality and field names

Simple integration with multiple MLS

No additional service fees from Bridge Interactive to access MIAMI MLS
Through MIAMI MLS can be found below listing types:
Residential
Multifamily
Land
Residential Lease
Commercial Sale
Business Opportunity
Miami-Dade County is the most populous county in Florida and includes several cities and towns, including:
Miami

Miami Beach

Coral Gables

Homestead

Doral

St. Lucie

Martin

Palm Beach

Broward
It also includes unincorporated areas such as Kendall, Hialeah, and Cutler Bay.
Miami Association of Realtors (MIAMI REALTORS) had data share partnerships with several other organizations, including:
MIAMI REALTORS and Realtor Association of Greater Fort Lauderdale (RAGFL) have a data share agreement that allows members of both organizations to access and share a real estate listing data in the Miami-Dade and Broward County areas.

South Broward Board of Realtors (SBBOR

MIAMI REALTORS is a member of the SEFMLS, a regional MLS that serves the Southeast Florida area, including Miami-Dade, Broward, and Palm Beach Counties.
MIAMI Association of Realtors coverage area includes Miami-Dade County, located in Southeast Florida, and encompasses the city of Miami and many other communities.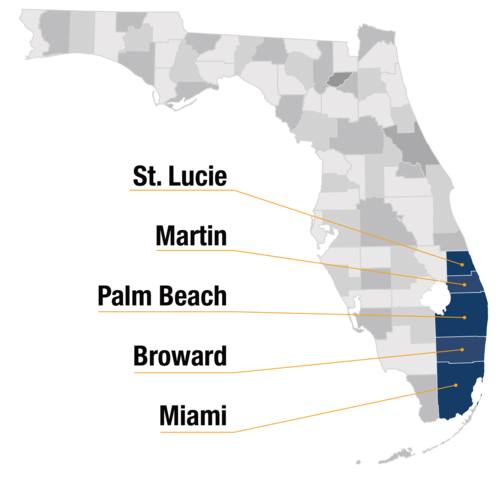 How to become a member
of MIAMI Association of Realtors?
First, you must get the Florida Real Estate License. It has the following requirements:
Complete 63 Hours of Approved Education

Pass the Course Final Exam

Submit Fingerprints

Complete the Licensing Application

Pass the Florida Real Estate Exam

Activate License
To join the MIAMI Association of Realtors, you must follow the following steps:
Please fill out our Online Application or Download and Print (PDF) New Member Application

Real Estate License number. To check on your license number, go to 

http://www.myfloridalicense.com

.

E-mail address

Payments may be made by credit card online (MC, VISA, American Express, Discover).
MIAMI Association of Realtors can get the agents transferred and apply to the global membership.